Now and Then

A Collection of Bruce's Popular Songs
The latest offering from Bruce Carroll is a 10 song EP of newly recorded, previously released originals. Some of the most popular songs that Bruce has released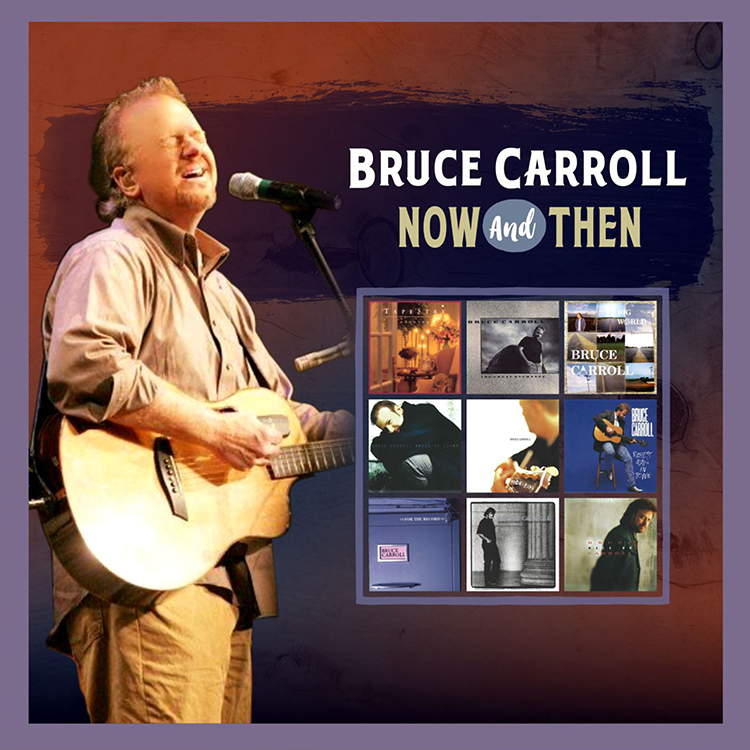 Seven of the 10 songs reached #1 on Christian radio. Seven of the songs were included on Grammy and Dove award winning records.
Bruce chose these particular songs because he has said they are 10 of his personal favorites. He chose friend and respected producer Monroe Jones (Third Day, Chris Rice) to guide the production of the project. Bruce wanted these songs to be produced in a simple and less produced manner.
The finished product is a beautiful sounding, mellow and very accessible EP. Monroe Jones''' production brings these songs into a current sounding state while keeping the integrity of the older versions intact. If you liked the earlier versions of these songs I know you'll love these new interpretations.